BLACK HORSE spray
Homepage News News in assortment BLACK HORSE spray
31.3.2020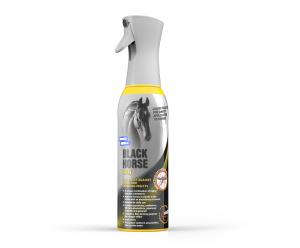 Liquid insecticide for direct application on horse's hair. Rapid action against flying and crawling insects.
Active substances
pyrethrins, prallethrin, 1R-trans-fenothrin, piperonyl-butoxide, geraniol
670ml mechanical spray bottle
unique combination of highly efficient active substances
apply on haircoat or on places in the stable with higher activity of insects
suitable for daily use
contains film-developing polymer to prolong the effect duration
non-sticky
spray works in any orientation, even upside down
For more information read the package leaflet.