LINEOMAM LC intramammary solution
Homepage News News in assortment LINEOMAM LC intramammary solution
2.2.2016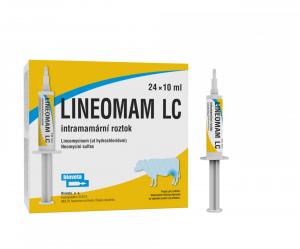 A product containing lincomycine and neomycine for the intramammary treatment of mastitis in lactating dairy cows with a broad spectrum of activity against the most common causes of infectious bovine mastitis, including Staphylococcus aureus and Escherichia coli.
Highest clinically proven efficacy against major mammary gland pathogens.
Dosage form in an aqueous solution provides excellent permeability of active substances in mammary parenchyma.
Withdrawal period on par with competitive products on the market - 84 hours for milk, 36 hours for meat.
More here.