Bioveta participated in the online conference Veterinary Medicine and Feeding
Homepage News What´s new? Bioveta participated in the online conference Veterinary Medicine and Feeding
16.6.2020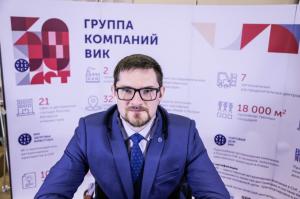 Despite coronavirus and related restrictions of the everyday life, professional knowledge and experience have to be accepted and shared. That is why Bioveta participated in the Russian online conference Veterinary Medicine and Feeding.
For all businessmen in the animal industry who want to increase efficiency of their business, on 28 – 29 May the VIK Group experts organized the online forum "Veterinary Medicine and Feeding". Kristýna Prokopová, the Area Manager for Russia, ensured that experience of the Bioveta experts could also be heard during the conference.
Dr. Josef Zajíc, the Product Manager for Hormonal Medicinal Products, and Dr. Pavel Raška, the Product Manager for Cattle and Pigs, presented at the conference the issue of the reproductive management in modern livestock breeding and protection of young cattle from respiratory diseases.
The online forum was attended by more than 160 people – top managers of the largest animal companies, leading veterinarians and cattle specialists from Russia, Belarus and Kazakhstan, as well as manufacturers of agricultural machinery and veterinary medicinal products.
Due to the global situation, online conferences have become a very popular form of knowledge sharing. They provide the opportunity to discuss the key trends and to exchange invaluable experience from various industries and areas of our life, together with the leading scientists and experts from around the world.
We always try to keep up with the times, and therefore Bioveta plans to continue participating in similar events and share its experience with the activities leading to development of the animal industry.