"BIOVETA SEES INCREASING PET PRODUCT OPPORTUNITIES IN GULF STATES"
Homepage News What´s new? "BIOVETA SEES INCREASING PET PRODUCT OPPORTUNITIES IN GULF STATES"
28.8.2017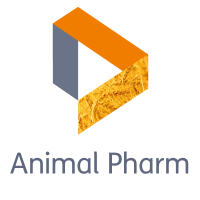 Malcolm Flanagan, in his article published in Animal Pharm - 30th May 2017, highlighted that: "The Czech Republic's leading animal health company Bioveta is stepping up its marketing strategy in the Arabian Gulf area, which it considers a growth region for companion animal products.
The Ivanovice na Hané - Headquartered Company expanded its presence and sales potential in the United Arab Emirates (UAE) recently with its marketing push at the VETME 2017 exhibition in Dubai, where it launched its Biocan product for puppies. The product is an injectable vaccine against Canine Distemper and Parvovirosis in puppies suitable for the Gulf States and Middle East countries. The vaccine's efficacy against all the three strains of parvovirus is clinically proved".
Mark Vystavel, Marketing and Sales Director for the company, explained: "The Arabian Gulf markets for pet products are not really big but are definitely developing ones. It is a continuously growing market for dog and cat products in this region. As a result we are showcasing our best-selling canine vaccine Biocan against distemper at this moment in time. The rise of the current market demand for pet products is a sign of growing middle and high income settings in the society.
https://animalpharm.agribusinessintelligence.informa.com/AP012324/Bioveta-sees-increasing-pet-product-opportunities-in-Arabian-Gulf